Sidebar
Choosing the right freezer gear
What should you wear to stay safe, warm and comfortable in a temperature controlled cold store environment? It is essential for workers of all types - from those who maintain machinery or perform inventory counts on shelving units at the grocery store down your street. It can be hard to know what clothes you need for a cold store environment. In order not only stay warm but also look fashionable, make sure that your clothing choices are made with the right material and construction quality! The golden rule applies here: if it's too thick then find something lighter cooler wear instead (or vice versa). You'll feel better about yourself after only minutes spent shivering outside.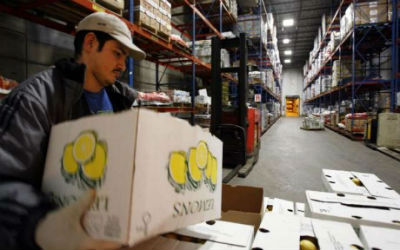 We know you work hard for your money and we're here to ensure that it goes as far at possible. That's why our cold weather gear collection has been designed with all of the comforts, warmth (and cool), protection from freezing conditions.
For years, we have been supplying the highest quality workwear to ensure that you can stay safe and comfortable while working in cold storage conditions. All of our cold weather clothing are designed with your comfort at mind and making them perfect for any employment opportunity where safety must come first!